News
The first 8 months of the 45km Waterford Greenway
Date: November 25, 2017
As the days get shorter, we reflect on what has been the most incredible 8 months since the Waterford Greenway's official opening. Here are just some of the highlights!
May 2017
RTE came to the greenway to film Nationwide
July 2017
Waterford Greenway gets excellent coverage on very prestigious National Geographic Traveller giving it world wide recognition.
July 2017
Garvan Cummins "The Greenway Man" gave a guided tour to former Taoiseach, Enda Kenny
July 2017
Waterford Greenway gets more media coverage via a video by Pól Ó Conghaile, Travel Editor of Irish Independent
July 2017
Even more coverage as the greenway features in the Irish Examiner and The Irish Times
September 2017
One of the best initiatives so far on the Greenway took place in September. Organised by Déise Day Care Centre Dungarvan, many of our older residents of our community, active retirement groups and clients of Carriglea enjoyed the delights of the Greenway from Ballinroad to Durrow. Who ever thought up of this idea must be highly commended. 260 people who normally would not have the opportunity of getting on this stretch of the Greenway enjoyed a great Train journey. Last passenger train might have been on the 25th of March 1967 but today the train was back in service full to capacity with customers.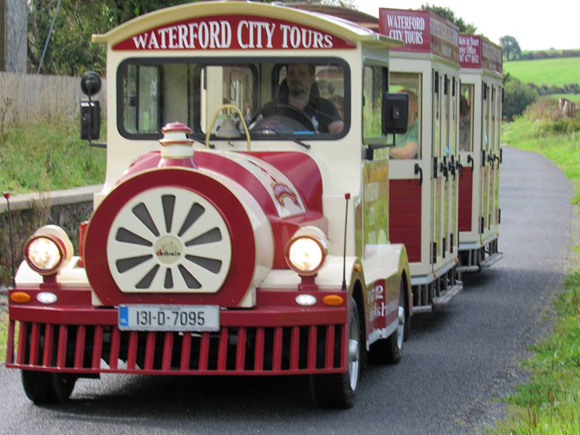 September 2017
The inaugural Dungarvan Greenway September Fest took place
November 2017
Excellent piece in the very influential Independent Newspaper in the U.K. Great advertising to a massive readership of our Waterford Greenway. Hopefully we will have many of our neighbours from the U.K. paying us a visit in the coming year.